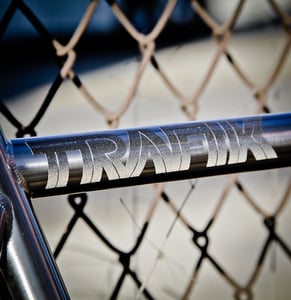 $

5.00
Check out our Signature Decal - TRAFIK REFLECTIVE BLACK. Looks black on the regular, but shines bright when headlights hit it. How does it work? Science! Looks great on your bike, your laptop, your dog and even your car! Safety can be cool too!
• Instantly increases the value of your bike
• Chicks dig it
• Gets you laid
• Handmade in L.A.
• It's Reflective
SIZE: 6.5"x1.13"
Colors: REFLECTIVE BLACK, REFLECTIVE WHITE.